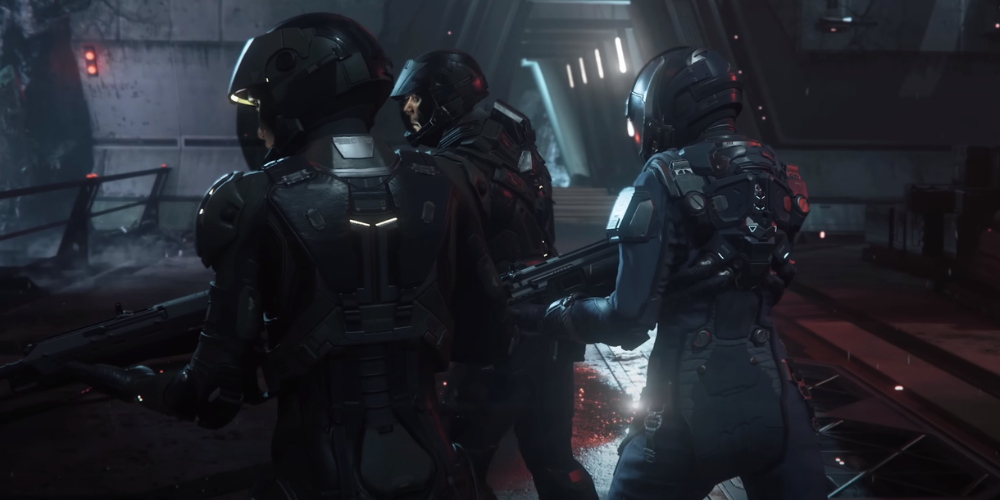 After a long period of anticipation and development, fans of Squadron 42, the single-player game by Cloud Imperium Games, received some exciting news at this year's CitizenCon. The developers have declared that the game is now "feature-complete," moving the project into its crucial polish phase. This progression paints a promising picture for the highly-anticipated game that has been in the limelight throughout its journey.
The announcement was marked by a 23.5-minute video presented by Chris Roberts, the Cloud Imperium founder himself, and various other developers. Players and fans were given a sneak peek into different segments of the game. The salient aspects, like space combat, got their fair share of screen time. However, it was also accompanied by an intriguing glimpse of the on-foot sequences, many involving star actors like Mark Hamill, Gary Oldman, and Gillian Anderson.
One can't miss the Half-Life 2 vibes from the boat sequence and the brilliant physics-based environmental puzzles. The highlight seems to be the new weapon, the "military multi-tool," which exhibits an uncanny resemblance to a gravity gun, adept at lifting crates and cutting through metal. Richard Tyrer, the Games' Senior Game Director, shed light on the tactical FPS combat and stealth, lauding the improvements in weapon feel, gameplay balance, and better looting systems.
As Squadron 42 moves into its polishing phase, this marks the final stage of gameplay iteration. The next steps involve optimization and fine-tuning to ensure a smooth, unprecedented cinematic adventure for players. The timeline for this stage remains unspecified, signaling the developers' dedication to quality over rushing the release.
Overall, the completion of Squadron 42's features is a significant milestone in the world of MMO games. Looking back at 2015, when we were introduced to the star-studded cast, it's safe to say that we have come a long way. Keeping in line with Roberts' promise of delivering this generation's 'Wing Commander,' the users eagerly await the locked release date, assured of the coming of a game bound to redefine the boundaries of gaming.