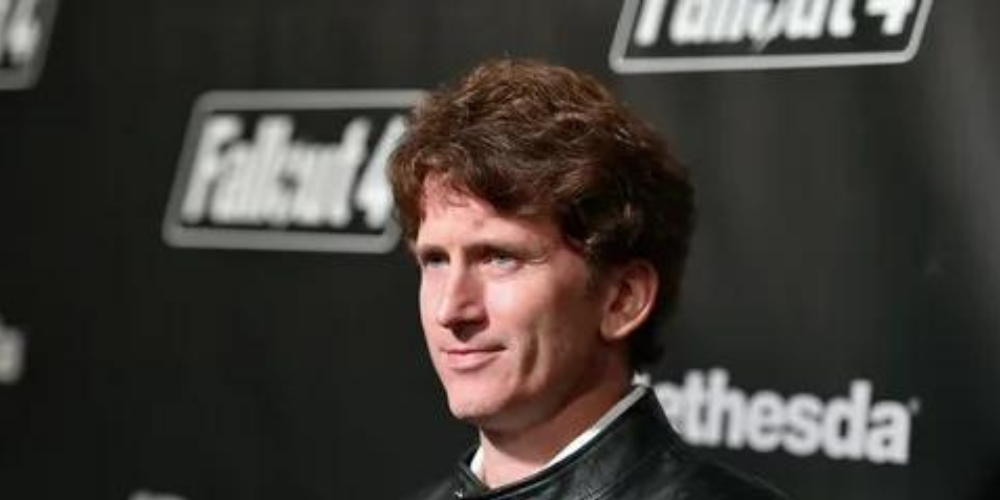 Todd Howard, a seasoned veteran from Bethesda who is known for creating games like The Elder Scrolls V: Skyrim, Fallout 4 and Starfield, was born in 1970. By the time The Elder Scrolls VI is released, he will be nearing his 60s, which is not too far from the typical age of retirement.
However, questions have arisen regarding if he intends to exit the gaming industry soon. These were addressed in a recent interview by GQ where Howard revealed that he has no intention of retiring and in fact, anticipates continuing indefinitely:
"It might seem odd to me, but that is still far in the future. I aspire to do this indefinitely. I predict that my work methodology will transform but, take Miyamoto for example, he continues on."
Shigeru Miyamoto, famously known as Mario's creator, is 71 years old and continues to contribute to Nintendo's games, although his role now is not as hands-on as it was. Alongside Starfield, Howard's current projects include acting as an executive producer for Amazon's Fallout TV series and MachineGames' anticipated Indiana Jones title. He has also confirmed that he is involved in the development of the next Elder Scrolls game.
Let's hope that Howard stays in the video game industry for as long as possible and that he still has many more brilliant works to share with us.