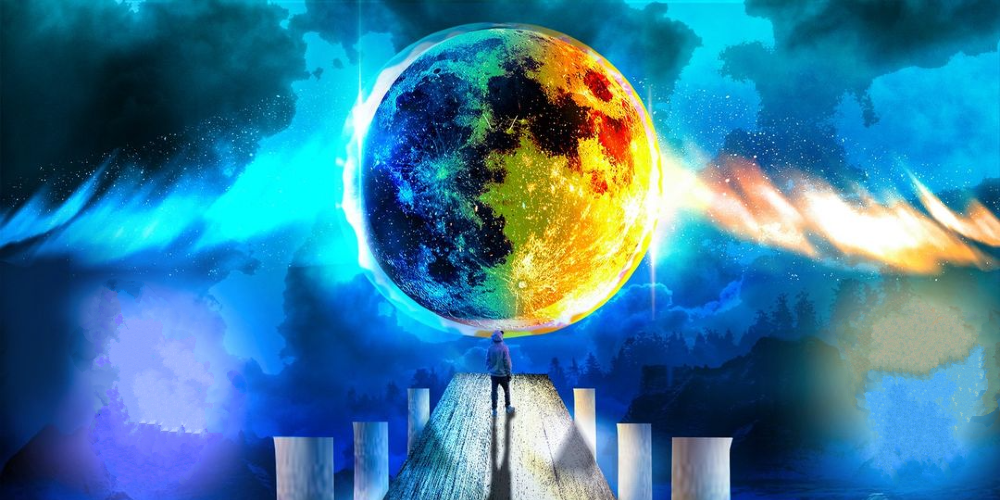 With the rise of social media, more and more people are taking photos and videos to document their lives and share them with their friends and family. The need to make these photos look as good as possible has driven the popularity of photo editing apps. Whether you're a professional photographer or just a casual user looking to make your photos stand out, there are many options available to help you get the perfect shot. Here are five of the best photo editing apps for iOS and Android users.
PicsArt
PicsArt is an innovative photo editing and sharing app available on both iOS and Android platforms. It stands out from other similar apps by providing a huge variety of tools and features, making it a great option for both casual and professional photographers.
For casual users, PicsArt is an easy-to-use app with a wide range of filters and effects, allowing users to quickly and easily create stunning photos. It also has a great selection of frames and stickers, as well as an intuitive collage maker. Additionally, the app makes it easy to share and connect with other users, allowing users to explore the work of others and engage with their own creations.
For professional photographers, PicsArt offers an impressive set of tools, including the ability to adjust exposure, brightness, contrast, and saturation, as well as a wide range of photo editing options such as cropping, resizing, and more. It also provides a wide variety of brushes and tools, allowing users to create their own stunning artwork.
PicsArt is an excellent option for those looking for an all-in-one photo editing app. It has a wide range of features, including a variety of filters, effects, and frames, as well as tools for enhancing color and exposure. The app also comes with a library of free content, such as stickers and templates. Plus, you can share your edited photos directly to your social media accounts.
Adobe Photoshop Camera
Adobe Photoshop Camera is an exciting new mobile application that is sure to revolutionize photography. It's packed with features that make it easy to take amazing photos and videos, quickly edit them, and share them with the world.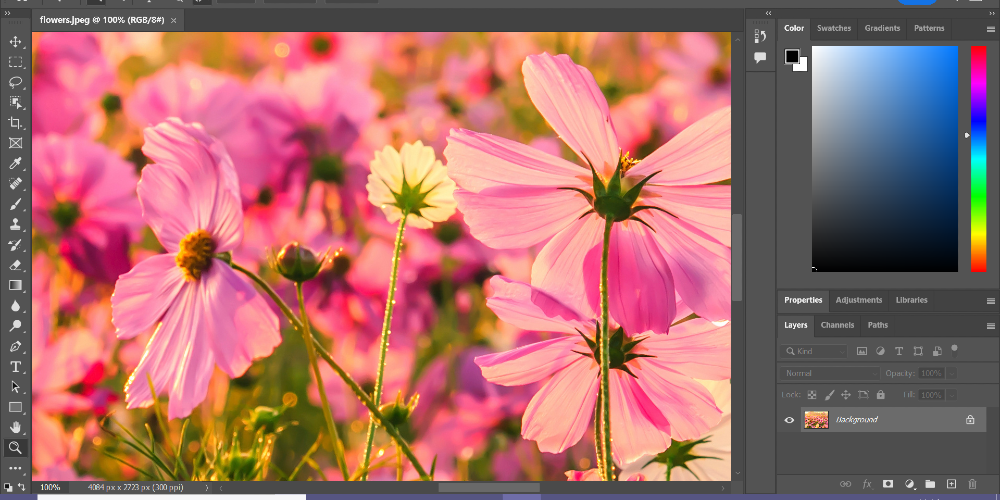 The Adobe Photoshop Camera app is designed to make it easier than ever to take beautiful photos and videos with the help of the powerful Adobe Sensei AI technology. With its one-tap filters, you can quickly and easily transform any photo or video into something truly eye-catching. It also comes with a range of powerful editing tools, giving you complete control over your photos and videos. You can adjust the lighting, color, and more, to make sure each one looks perfect.
Adobe Photoshop Camera also makes it easier than ever to share your photos and videos with the world. You can share your creations directly from the app, so you can quickly show off your work to friends and family. And with its integration with Adobe Creative Cloud, you can easily store, sync, and access your photos and videos across all your devices.
Snapseed
Snapseed is an incredibly popular photo editing application that has revolutionized the way people edit digital photos. This powerful and easy-to-use application is available for both Android and iOS devices and has been downloaded millions of times since its release.
From a technical perspective, Snapseed is an incredibly powerful photo editing application. It features a wide range of editing tools and features, including the ability to adjust brightness, contrast, saturation, and other image parameters. It is also possible to add filters, frames, and text to photos. Additionally, Snapseed has a selection of tools designed to help users enhance their photos, such as the Healing Brush, Structure, and Curves tools.
For those looking to quickly and easily make basic edits to their photos, Snapseed is a great choice. The application includes a selection of preset filters that can be applied with a single tap. Additionally, the application includes several automated adjustments that can help to quickly enhance a photo.
Prisma Photo Editor
Recently, the Prisma Photo Editor application has become one of the most popular photo editing tools available. It is a powerful and easy-to-use application that enables users to transform their photos into works of art. It has quickly become one of the most sought-after applications in the photo editing space as it has a range of features that make it stand out from other photo editing software.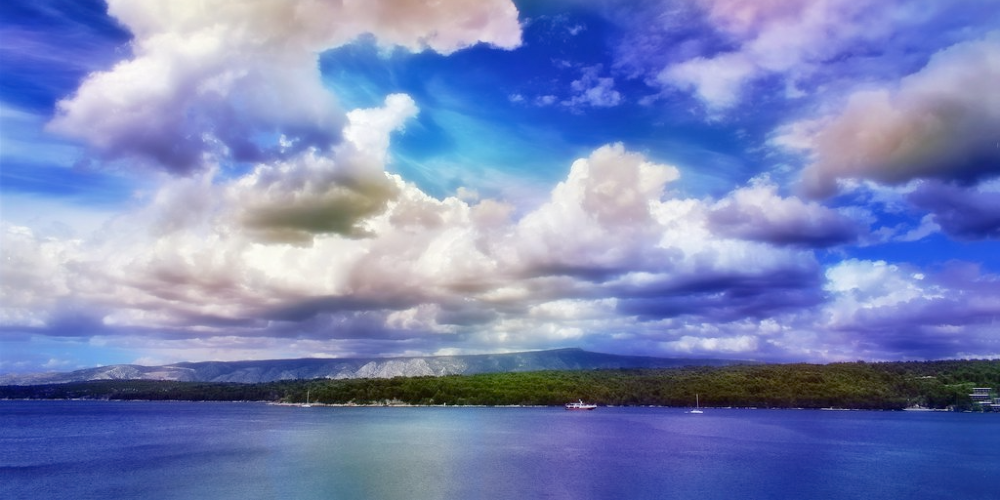 From a functional perspective, Prisma Photo Editor is highly effective. It uses advanced artificial intelligence algorithms to apply various artistic styles to photos. It also has a range of image-enhancing features, such as cropping, retouching, and color correction. Furthermore, it allows users to access a large library of filters and effects to customize their photos even further.
From a user experience perspective, Prisma Photo Editor is extremely user-friendly. It has an intuitive user interface that makes it easy to navigate. It also has a quick and simple photo-uploading process. Additionally, it provides a wide variety of photo editing tools that can be used to quickly and easily transform a photo into a work of art.
Pixlr
Pixlr is an excellent image editing and design app for both professional and amateur photographers. Its intuitive and user-friendly interface makes it easy for anyone to work with, and its powerful tools can help you create stunning images. Whether you're a professional or just a beginner, Pixlr has something for everyone.
Pixlr has a wide range of features, from basic photo editing tools to more advanced features such as masking, layers, and filters. It also includes a wide range of effects such as textures, lightning and darkening, and more. The app also supports a variety of formats, allowing you to work with both raster and vector images. You can even use it to work with RAW files, giving you more control over your images.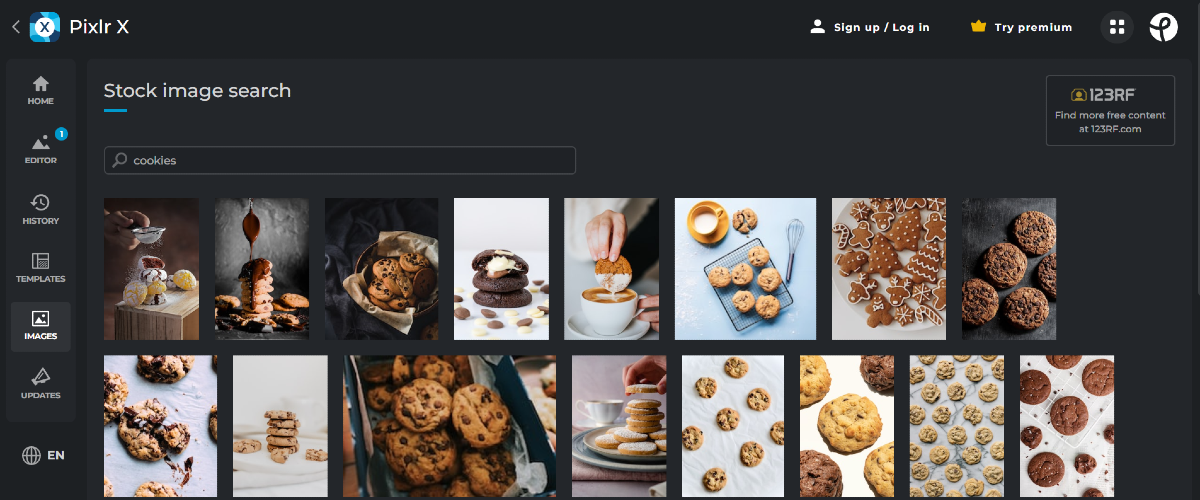 Another great thing about Pixlr is its support for collaboration. You can easily share your creations with friends and colleagues, allowing you to collaborate with others on projects. This makes it easy to get feedback on your work and make sure that everyone is on the same page. You can also save your work to the cloud, allowing you to access it from any device.
Its user-friendly interface, combined with powerful features, makes it a great choice for anyone looking to create stunning images. With its collaboration features, you can easily get feedback from your friends and colleagues, and its cloud support allows you to access your work from any device. Whether you're a professional or just starting out, Pixlr is the perfect tool for creating amazing images.
After reviewing all these amazing photo editing apps, our team has come to the conclusion that PicsArt is the best choice for most users. It comes with a wide range of tools and features, making it easy to edit photos with just a few taps. Plus, you can easily share your edited photos with friends and family. It has a simple and intuitive interface, making it user-friendly and easy to use. And with its wide range of filters and effects, you can easily create stunning images.
So if you're looking for the best photo editing app, PicsArt is the app for you. It's powerful, easy to use, and comes with a range of features to help you take your photos to the next level.