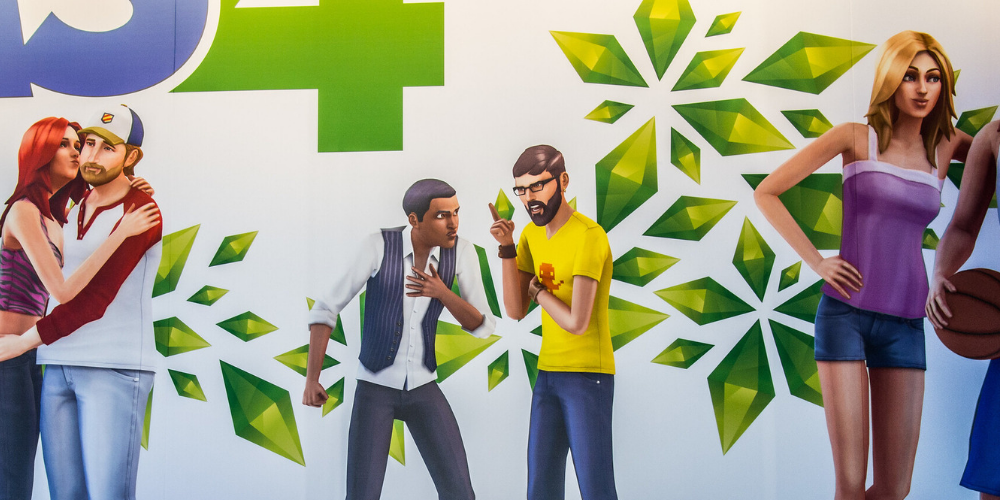 The Sims 4 is a game with one of the largest modding communities of all time! There's a variety of large and small mods that can change your gameplay a lot and make the game even more replayable. We explored the latest mods on ModTheSims, the biggest modding community for the game, and selected the most exciting of them for 2022!
Personality Traits
We won't focus on a single personality trait mod here but will mention that there are hundreds of them on ModTheSims. Of course, the base game already has quite a lot of them, but who would refuse from having more unusual and life-like ones?
Automatic Beard
This small mod adds a bunch of new personal chores to your sim by enabling automatic beard growth and bringing more grooming tools and products into the game. With this mode, you can style your sim's beard, trim or shave it, and receive special moodlets along the way.
OMSP Shelf
Object placing in The Sims 4 can turn into a nightmare, especially if you want to place items close to each other to create realistic clutter or other special object compositions. With this mod, you can turn every surface into a holder that deactivates auto snapping to let you create any composition you like using an unlimited number of objects.
Better BuildBuy
This cool mod makes the item browser in the construction mode much easier to use by expanding the number of rows in the browser and adding convenient filters. The mod also unlocks quest items without cheats and adds more color swatches to objects.
Wonderful Whims
The basic romance system in the game is quite superficial, so this mod is a must if you want to expand the number of interactions between your sims. This mod brings more depth to dating and makes sims behave more realistically.
MC Commander Center
If you want to go hard and have control over every sim in the game, this mod is for you. MCCC allows you to tweak behaviors, start or terminate the pregnancy, change employment rates, and automate the life of your sim family. This mod will bring you many hours of fresh gameplay and change it beyond recognition.
Want More?
If you are feeling like downloading even more mods for your The Sims 4 game, you're always welcome at ModTheSims. There are thousands of mods for virtually anything you may imagine, including actions, objects, textures, and many more. What are your favorite mods, by the way? Share them with others in the comments and send this list to other fans!