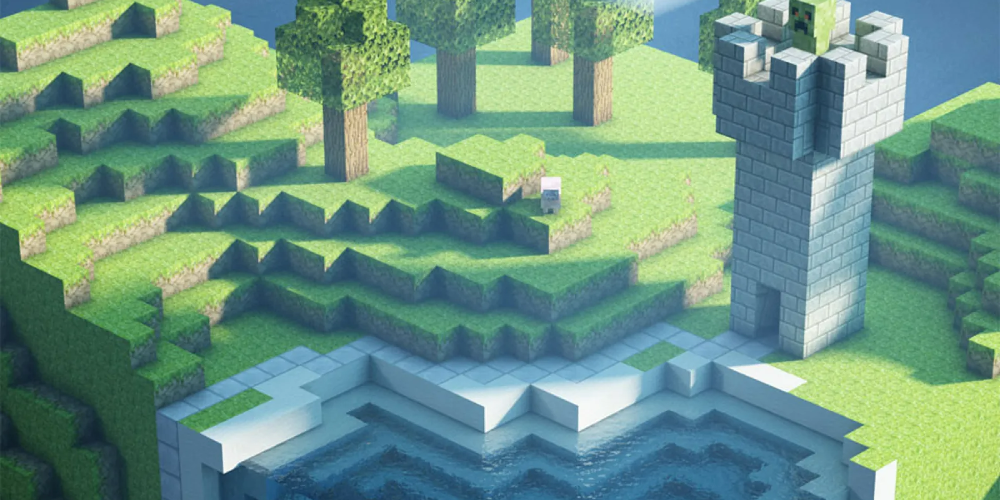 Due to the fact that Minecraft is a sandbox game, games have an almost unlimited space of possibilities to both come up with new stories and recreate iconic scenes. The huge functionality of the game, along with thousands of modifications, makes the player a creator with great potential. So, one of the Reddit users with the nickname 'u/asdx09' made a post where he published a breathtaking scene with a shootout of two fighters against the backdrop of a snowy mountain. It was immediately obvious to those versed in cinematography that this creation was based on a flashy scene from 'Top Gun: Maverick.'
The most notable thing about this image was the extreme precision of work and attention to detail. Players familiar with Minecraft highly appreciated the detailed design of the mountain, and the accurate drawing of even the smallest elements. The author used tools such as WorldPainter and Blender for his work, meanwhile, even with them, the quality of the result was so good that the block graphics familiar to Minecraft became almost invisible, and this caused a series of heated debates about whether the image was really created in Minecraft.
The haters called the approach to using third-party mods for the game cheating, however, many players defended the author, emphasizing that even with such tools it is a whole art to work at such a high level. In general, the vast majority of commentators did not criticize the image, but only admired it and the work that the author put in. The post itself quickly entered the top Minecraft thread, receiving thousands of votes.
Is it fair to use mods in games? How long do you think it took 'u/asdx09' to create his masterpiece? Please share your opinion below.